Green Schools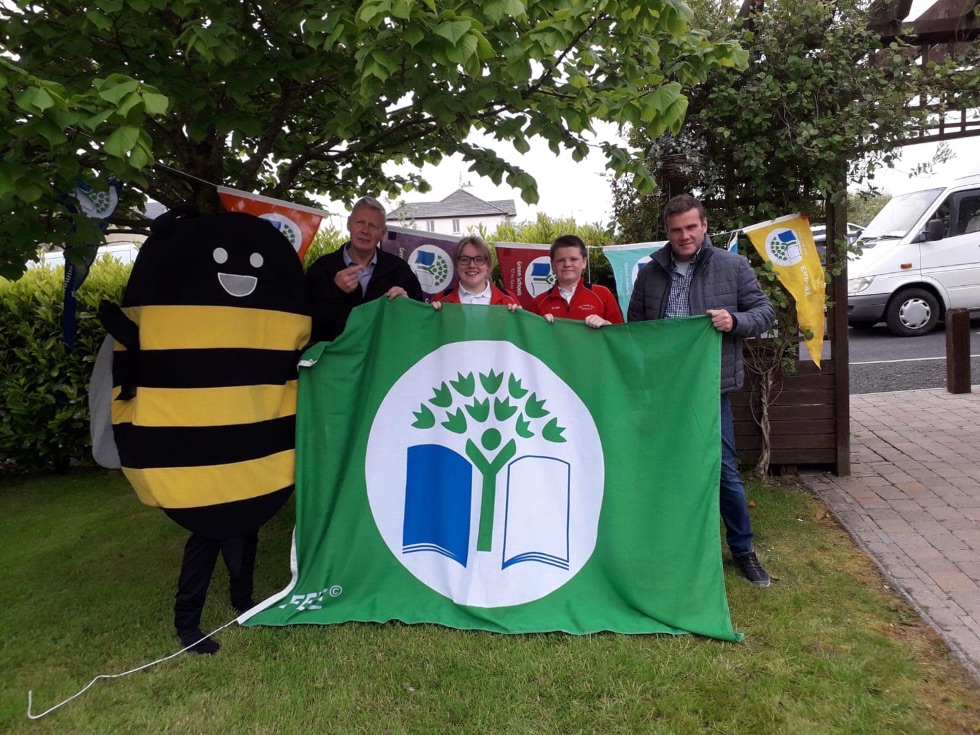 Holy Family N.S. has been involved in the An Taisce,, Green Schools Programme since 2006. We are very proud and excited to have just earned our seventh green flag for our work on the theme "Global Citizenship – Energy." Our previous Green Flags were for our work in the following areas:
Litter and waste
Energy
Water
Travel
Biodiversity
Global Citizenship – Litter and Waste
We are a very active school and have undertaken many initiatives as part of the Green Schools Programme. These include – Walk on Wednesday, collections for St Vincent de Paul, awareness talks on marine and plastic pollution, construction of a bicycle shelter, water harvesting and so on. We endeavour to keep our school and grounds as tidy and litter free as possible and we aim to conserve as much energy and water as we can. We also have an established garden and our school has just been selected as a pilot school for the Grow@School project. We look forward to working on this project.
We have worked with many outside organisations to promote our Green School project – Youth Sport West has provided us with cycling coaches, Crank and Cogg ran this year's cycling course, Heritage in Schools, Tubbercurry Tidy Towns, Marine Discovery Programme, Erasmus.
Our Green Schools committee consist of children from third to sixth class who work diligently promoting our green school initiatives. We will be collecting our 7th Green Flag on Thursday May 16th. We are already looking forward to working towards our eighth green flag next year.
Holy Family National School, Tubbercurry, Co. Sligo, Ireland
Phone: +353 71 918 6291