Home School Community Liaison Teacher
Home School Community Liaison Teacher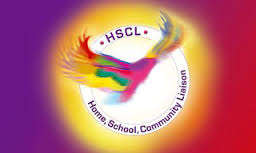 Ms Brennan is the Home School Community Liaison Coordinator in our school. She works in two schools and will be three days a week at our school.
You can contact her during school hours on 086 138 3658.
The strategic goal of the HSCL scheme is to improve educational outcomes for children at risk of not fully attending, participating or being retained within the formal educational system, by supporting parents and guardians.
In order to improve educational outcomes for children, she will collaborate with our pupils, teachers and parents.
Ms Brennan will meet parents either at their homes or at school. She will also organise coffee mornings and courses throughout the year. In these times where we are still at risk of Covid-19, there are no dates set for parents to meet together in groups yet. A soon as we consider it safe to do so, we will inform you of any events arranged for parents.
Holy Family National School, Tubbercurry, Co. Sligo, Ireland
Phone: +353 71 918 6291