Courses for Parents
We will organise courses for parents just as soon as it is safe to do so. We would also like to have a monthly coffee morning.
In order to find out what type of classes would be of interest to our parents, could you please click on link below to complete a short questionnaire:
Click HERE
Ms Brennan will get back in touch with you to let you know when we can start getting together with parents. We will also post the details directly on our Facebook page.
We will get in touch with our parents when we can begin face-to-face courses.
These will be arranged by Ms Brennan HSCL Coordinator.
Here are some useful links to organisations where you might find tips or online courses on offer:
http://www.helpme2parent.ie/
2nd Oct 2020
Have you got children between 0 and 3 years? or between 11 and 13 years? This webinar...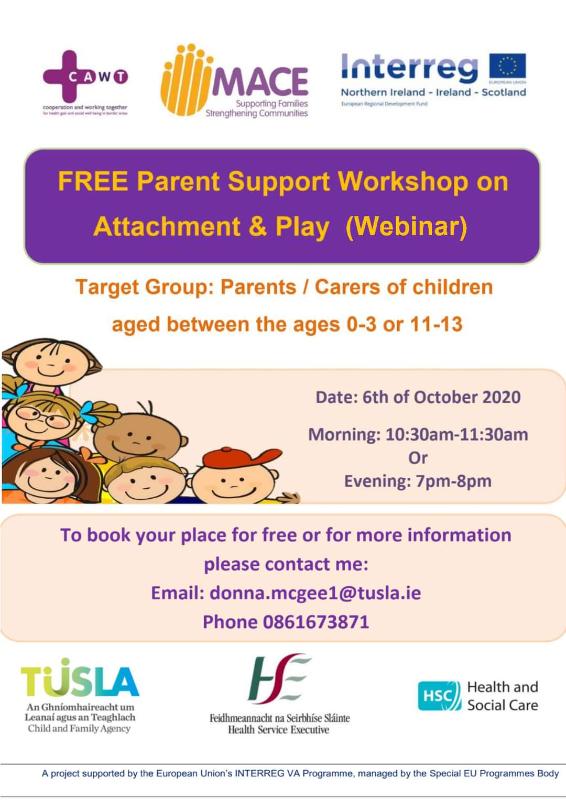 Holy Family National School, Tubbercurry, Co. Sligo, Ireland
Phone: +353 71 918 6291